Current Litters
*Updated on  10/17/2021
*Lieselotte and Wolfgang have had their puppies!!!! We have one female puppy available from this breeding!
*Zahne and Wilhelm have two huge, beautiful girls!!! We have one available!!!
*Mathilda and Luger have had their pups! The males are sold out, and we have two females available for adoption! They will go to new homes in mid November. 
*Beretta as begun her heat cycle and they have now begun breeding! Puppies expected around December 9th! 
*We are now waiting for Zelda and Farina to begin their heat cycles.
If you would like to bring one of our Upcoming Puppies home with you, please visit our "Adoptions" tab on our website. You can fill out our Questionnaire and see if you qualify to place a deposit and reserve one of our pups!
See our Upcoming Litters page for more information on the litters planned for 2021 and what deposit spaces are still open! We are also now accepting deposits on all of our 2021 litters.

BRUNHILDA'S PUPPIES AT ONE DAY OLD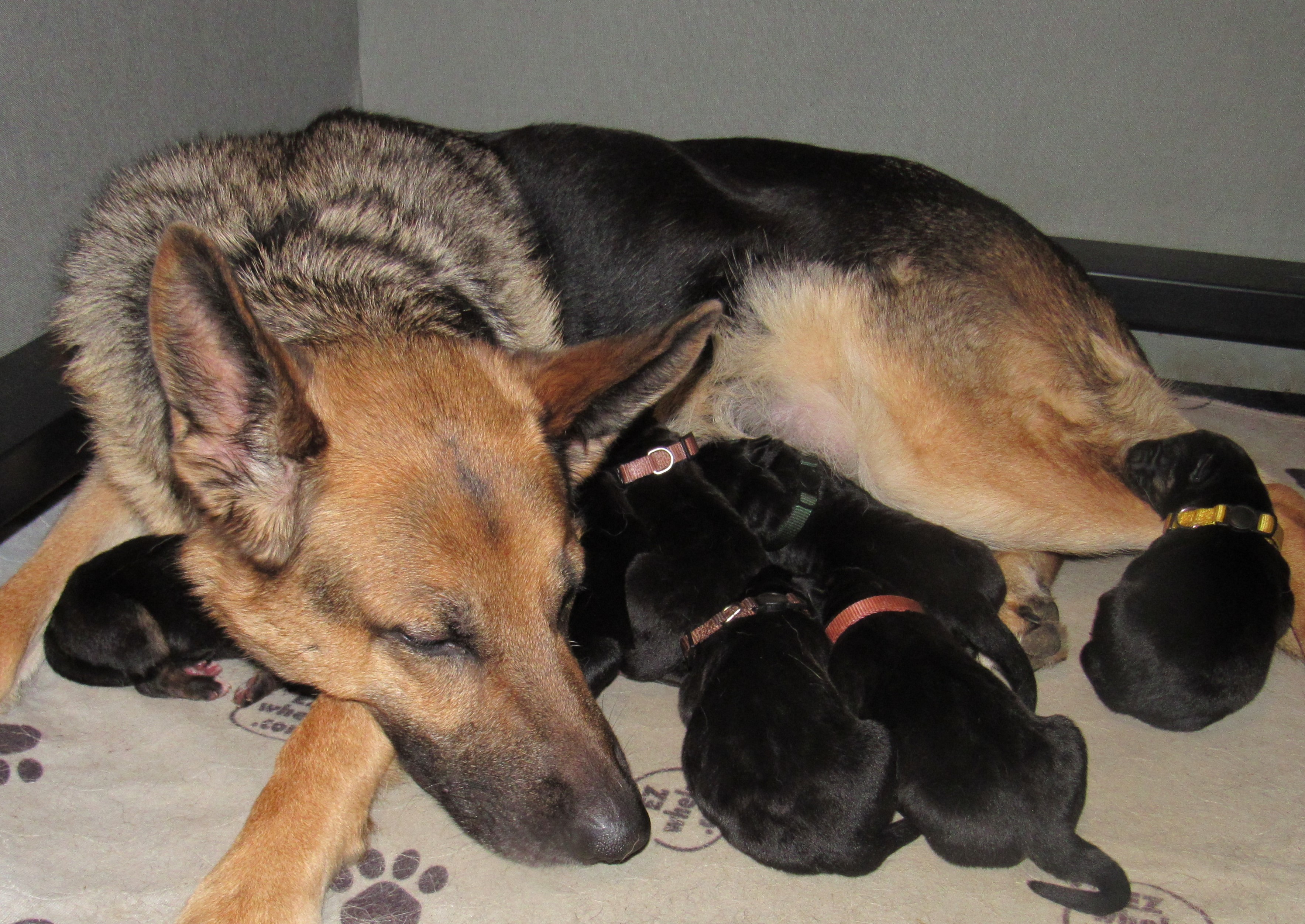 BRUNHILDA'S PUPPIES AT TWO WEEKS OLD