Current Litters
Current Litters
MATHILDA AND TYSON OPAVIA HOFS LITTER ARRIVED ON AUGUST 27TH 2019!!!!!! 
We have 6 females and 2 males!!! We had one family just switch to another litter next year due to work related timing issues, so she is now available for sale. Yellow Girl is the beautiful puppy that is now available for adoption. She will go fast! Its very rare that we have a puppy pop up available like this, so if you were wanting one of our amazing puppies please fill out our Questionnaire to see if you qualify to place your deposit and reserve her. She will be ready to go to her new home around October 20th.
Tyson Opavia Hof - Imported Czech working lines male, all black. Tyson boasts a titlel of IPO3, which is the highest ranked title a German Shepherd can attain under that program. He also holds several agility titles. His handler tells us he is the most intense working dog they have ever worked with. We see this same intensity and focus in his puppies, as the ones we have kept have been phenomenal with focus and handling ability. This litter would be well suited for a working homes, therapy homes, and family environments (as long as they receive regular exercise and obedience training). They do excellent with children!    You can go to our Sire's page to see more photos of Tyson as well. Here is a link to Tysons page on Pedigreedatabase.com
http://www.pedigreedatabase.com/german_shepherd_dog/dog.html?id=725892-tyson-opavia-hof
Mathilda is the daughter of Wolfgang and Brunhilda. Out of the litter she was born into, 6 of the 9 dogs are in therapy/working homes. They have all proven themselves to be exceptional German Shepherds. Mathilda is a sweet, loving, extremely well behaved dog. She is protective and very loyal. She loves children! She is a dream inside the house, we really cant stress enough how well behaved she is. She reminds us so much of her mother in that way. She has a calm temperament, but is very athletic and graceful, not hyper at all. She comes from Czech working lines on her mothers side, and Schutzhund titles abound on her fathers side. She is DM clear and her hips received an OFA Excellent and came back as almost perfect, VERY hard to find in a German Shepherd.
If you would like to take an amazing puppy from these two parents home next year, please go to our Adoptions page and complete our Questionnaire to see if you qualify to adopt a puppy from us. If approved, you can place a deposit to hold a puppy until they are old enough to go to their new homes. Please contact us with any questions! Our next Dam to have puppies will be Bella Zelda.
See our upcoming litters page for more information on the litters planned for 2019 and what deposit spaces are still open! We are also now accepting deposits on several of our 2020 litters.
Here are current pictures of Mathilda and Tyson's working lines AKC German Shepherd puppies!!!

MATHILDA'S PUPPIES AT ONE DAY OLD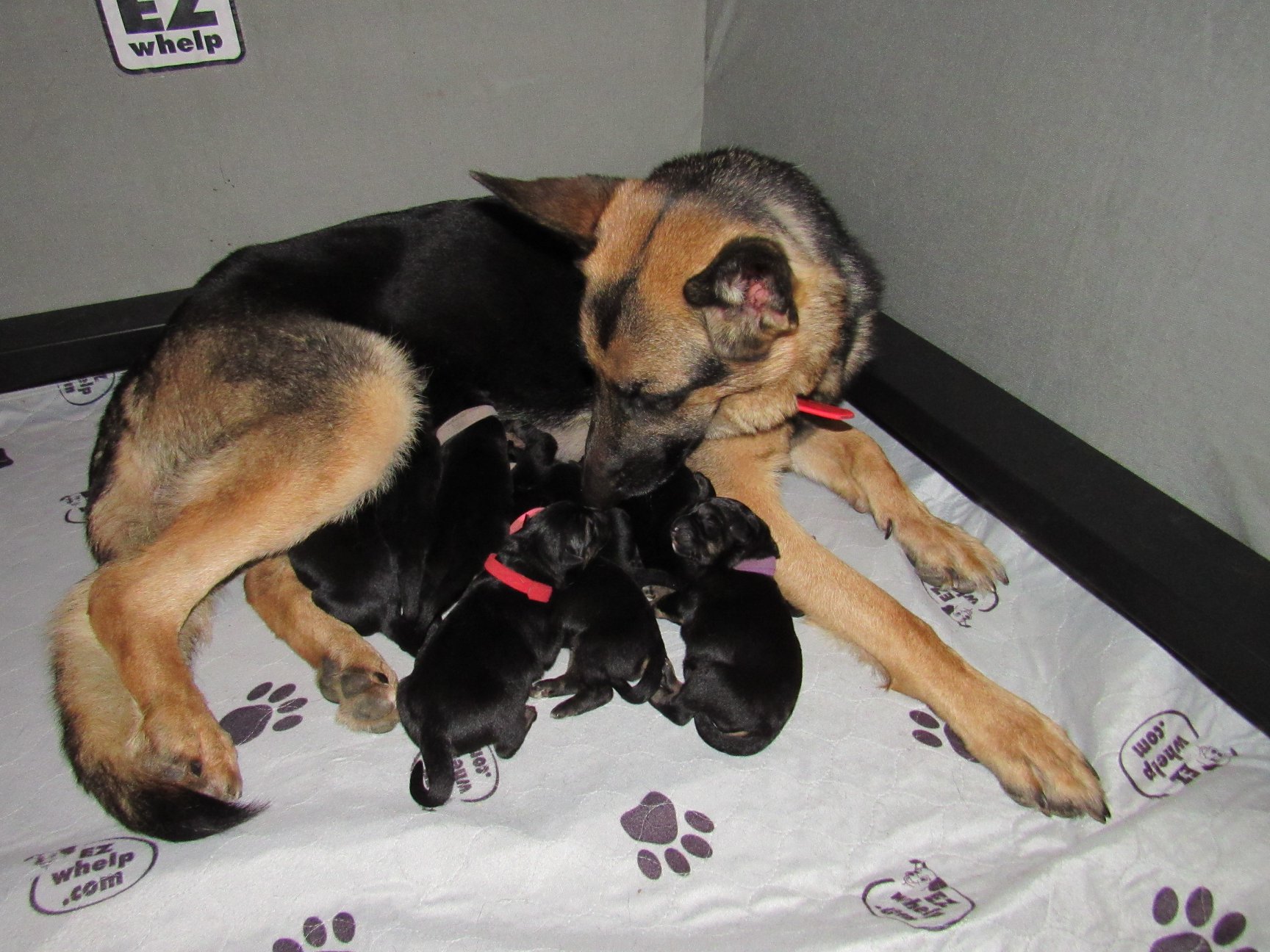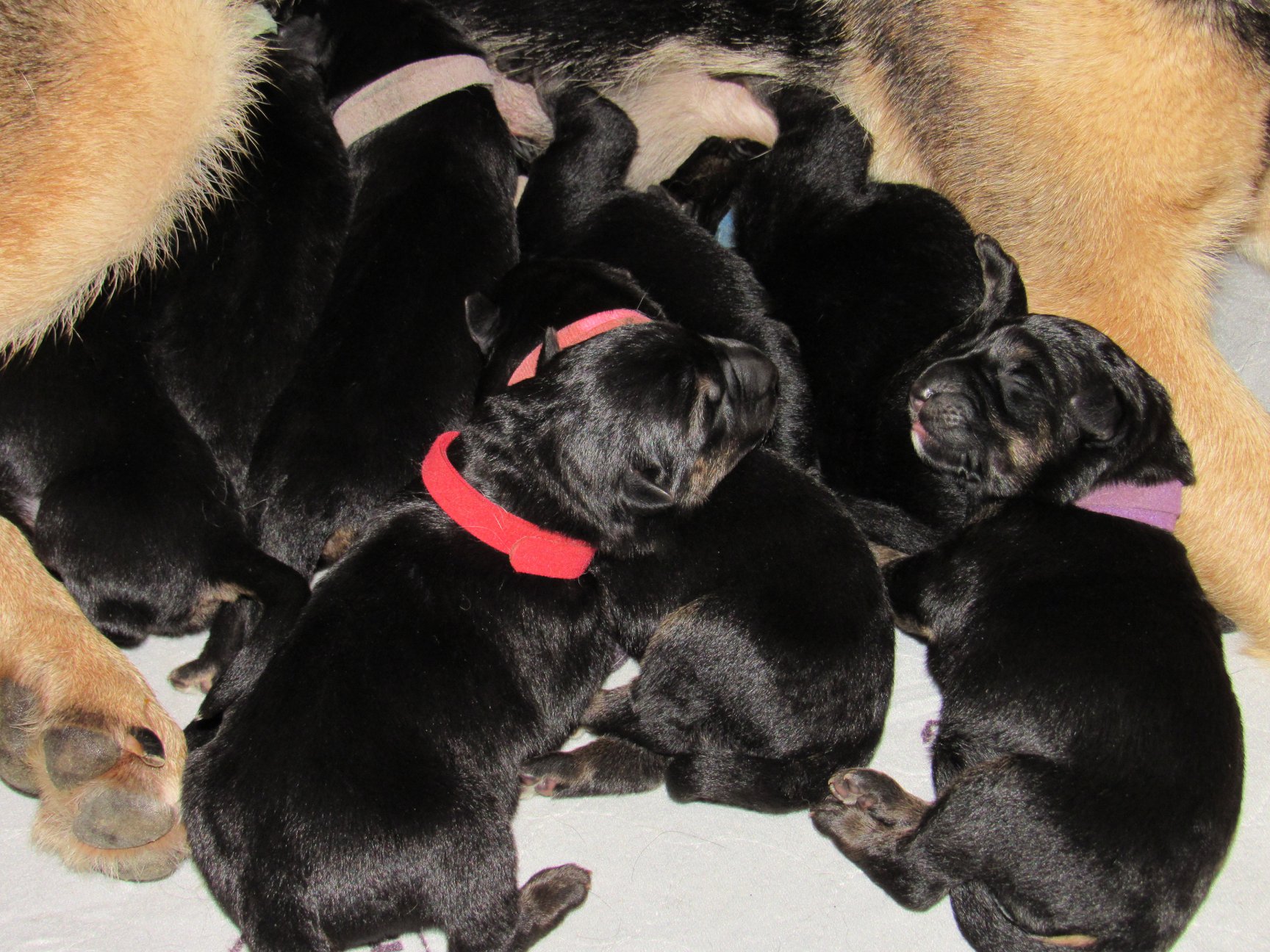 MATHILDA'S PUPPIES AT ONE WEEK OLD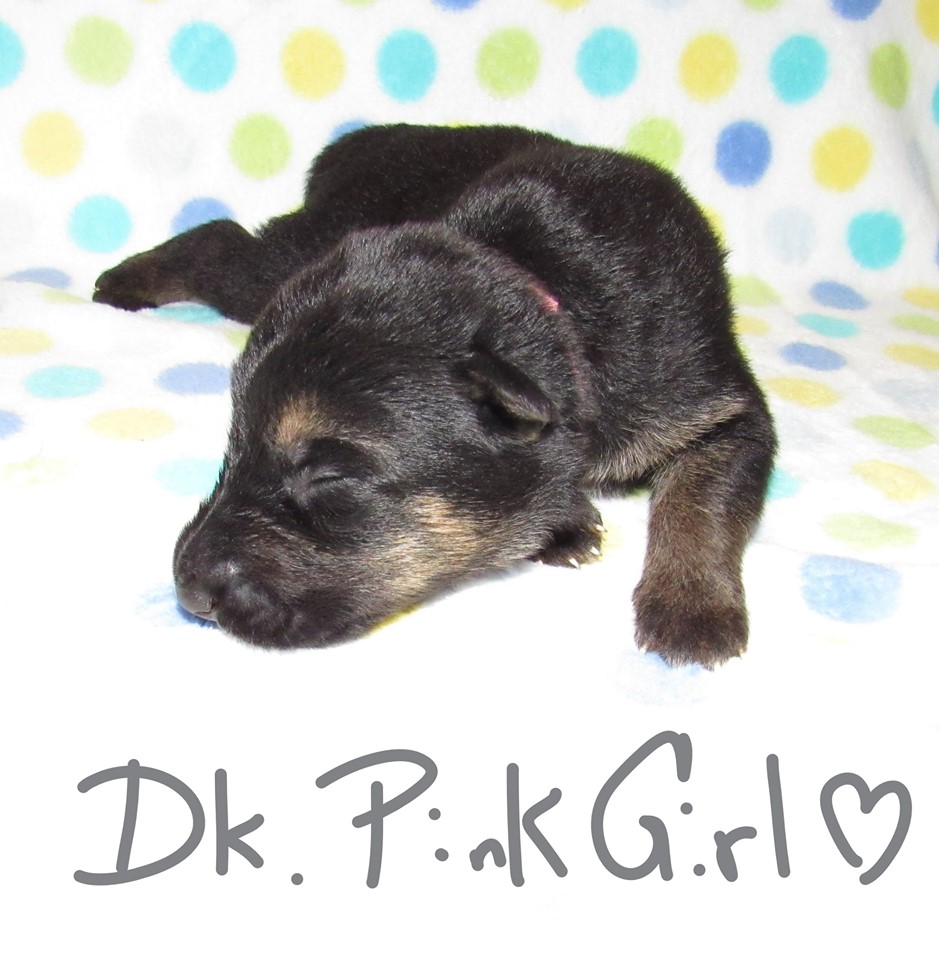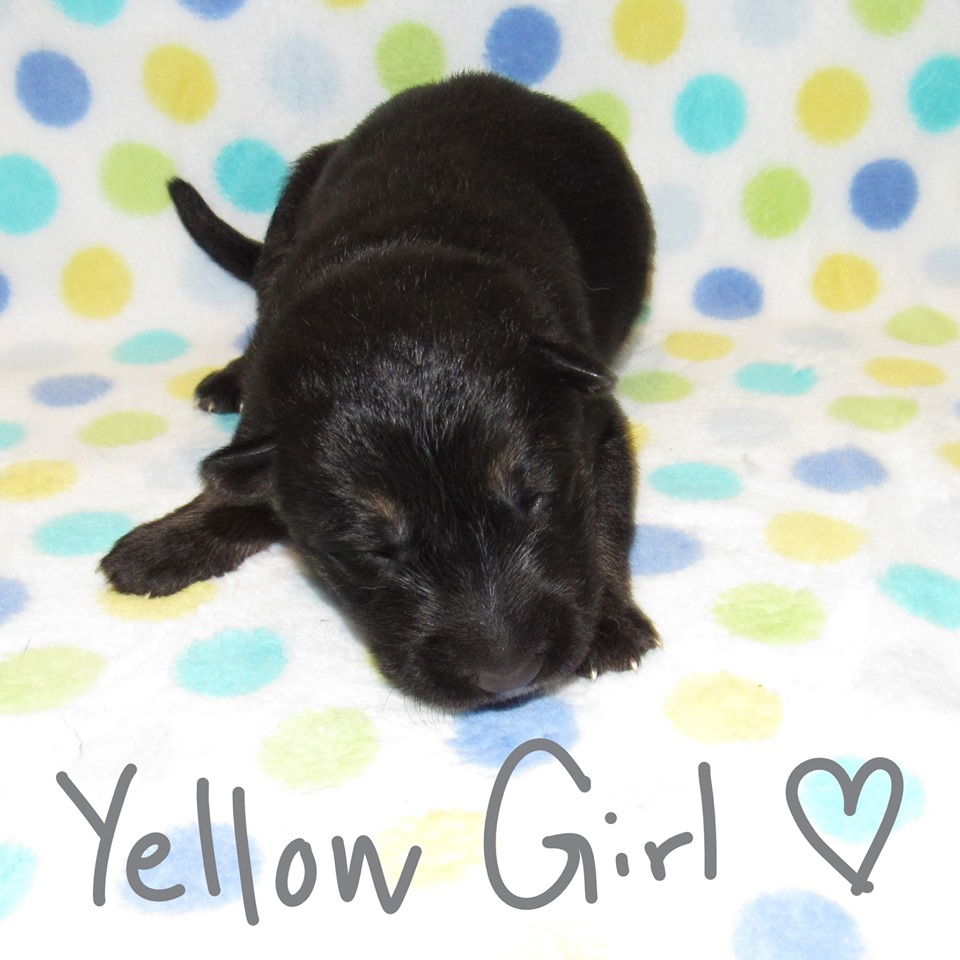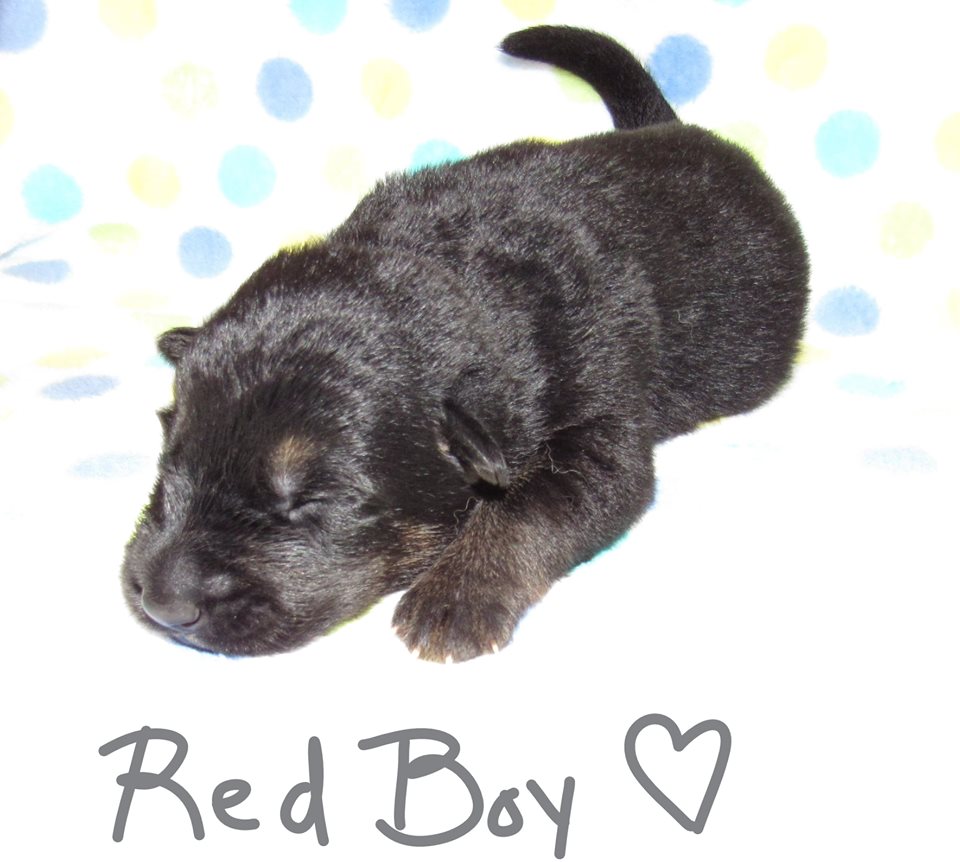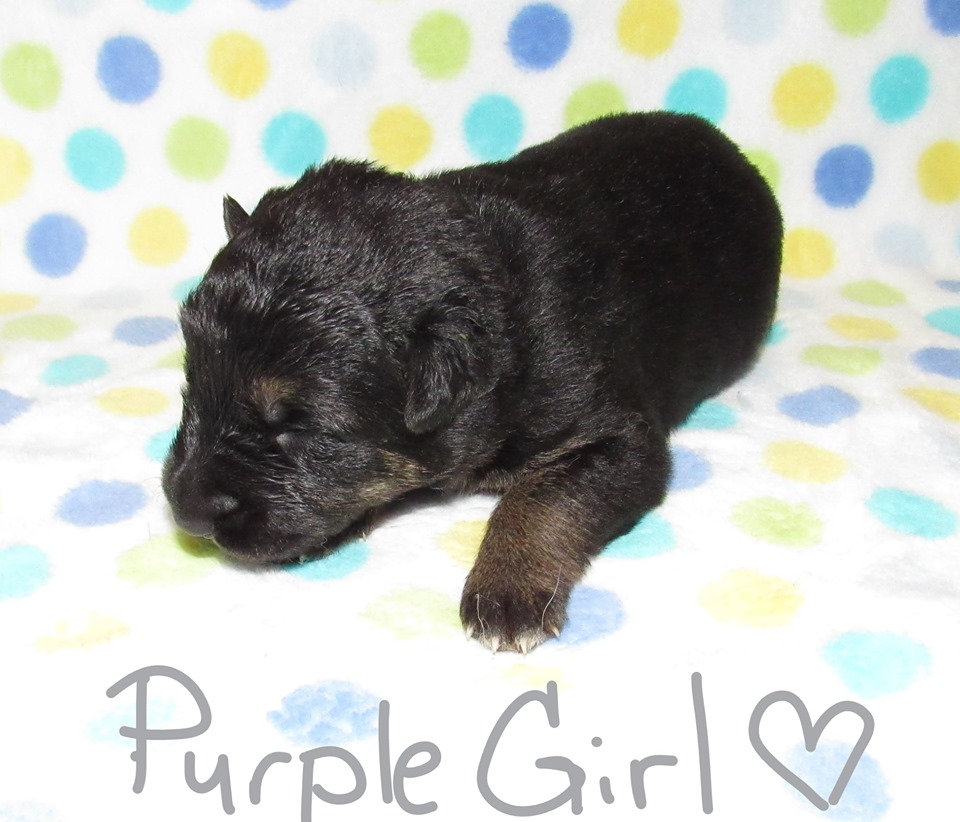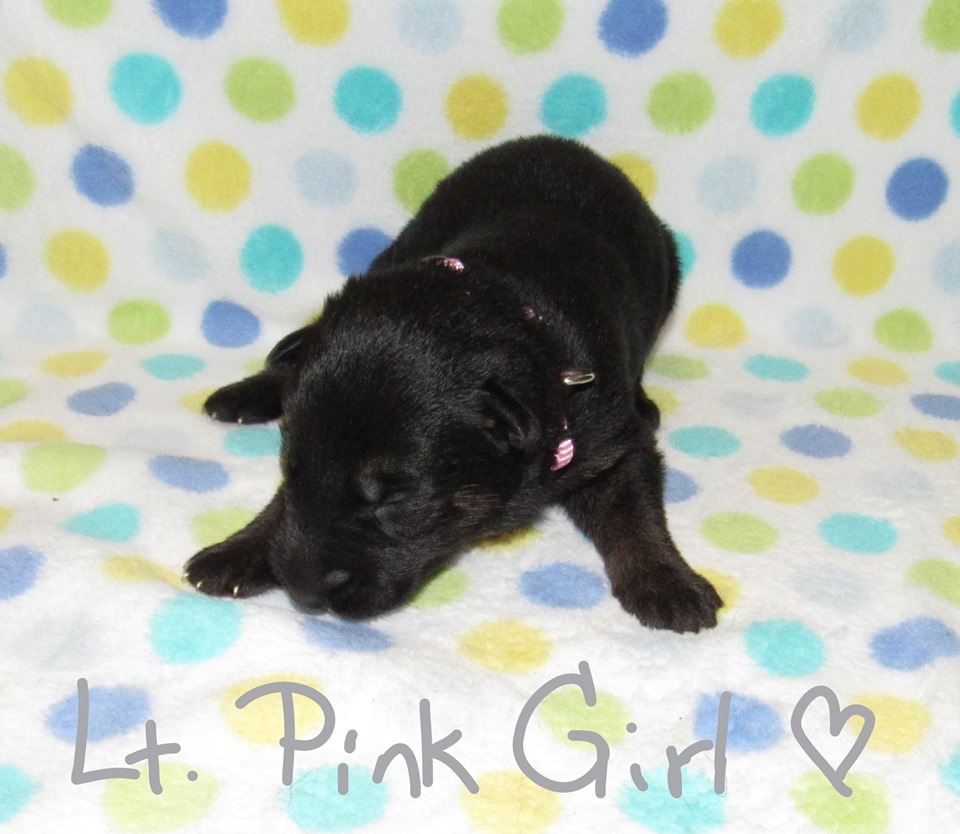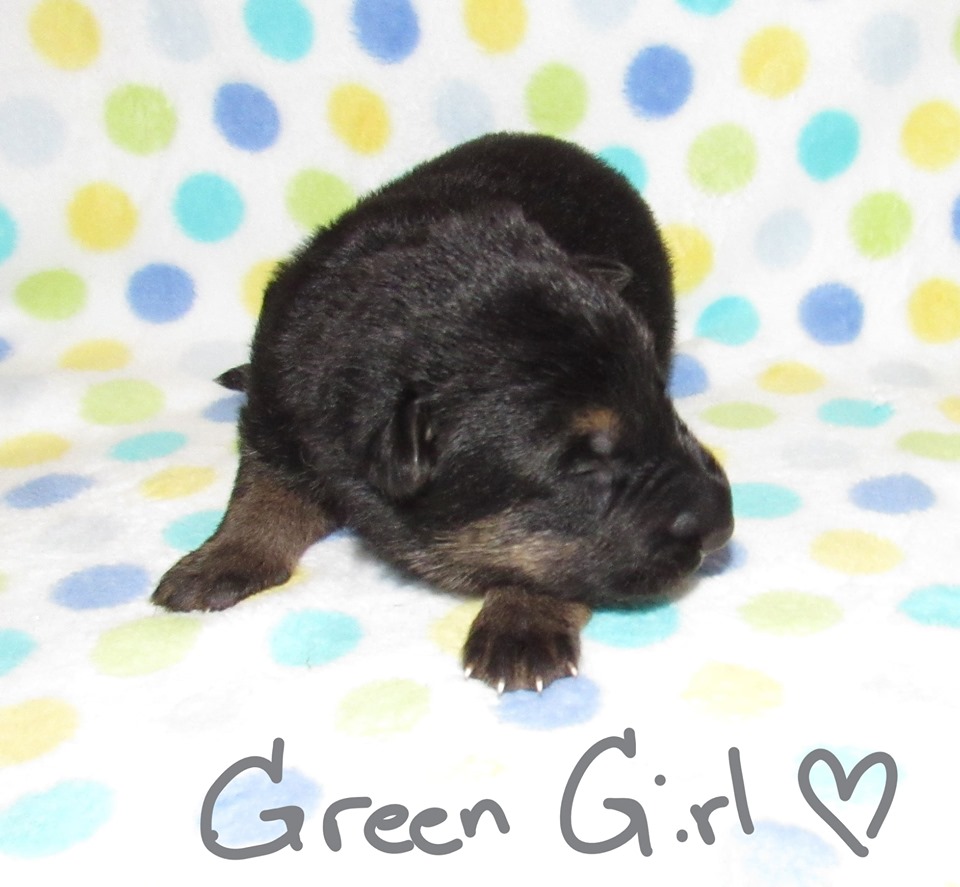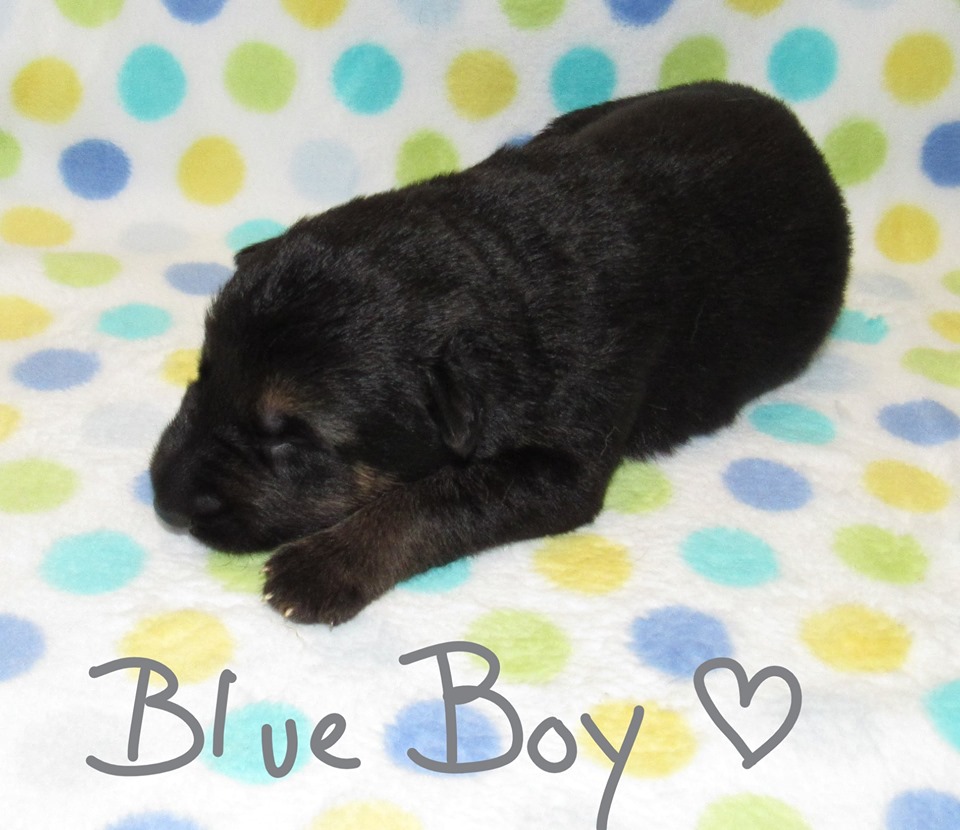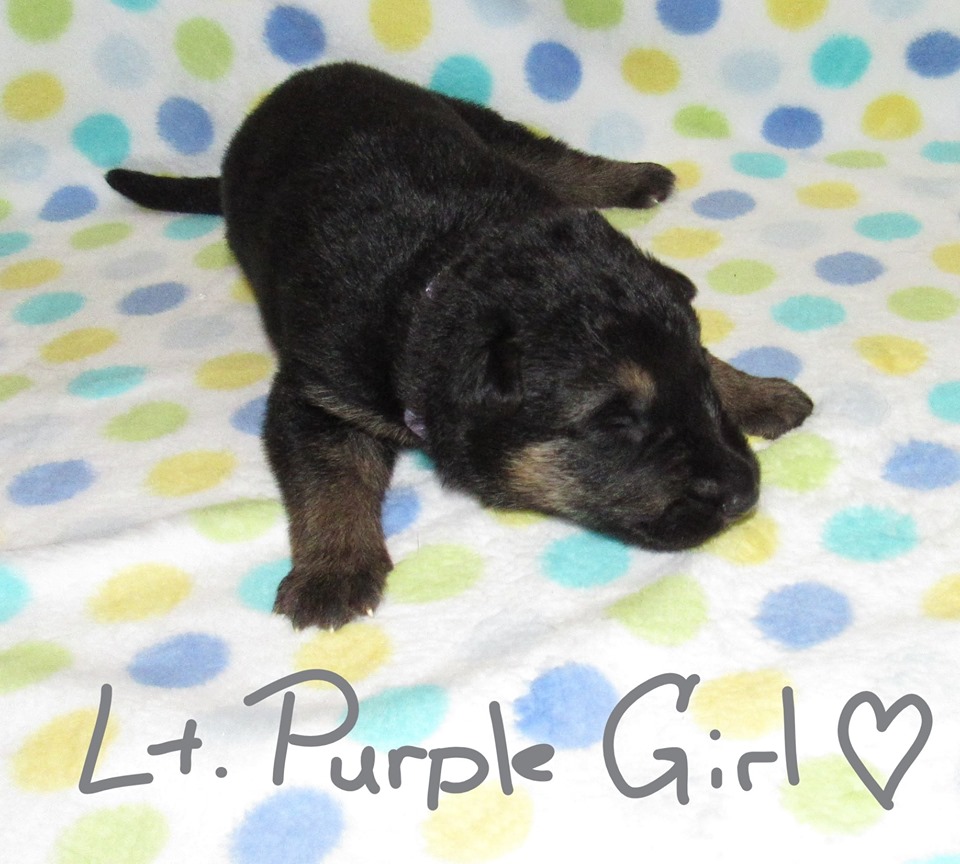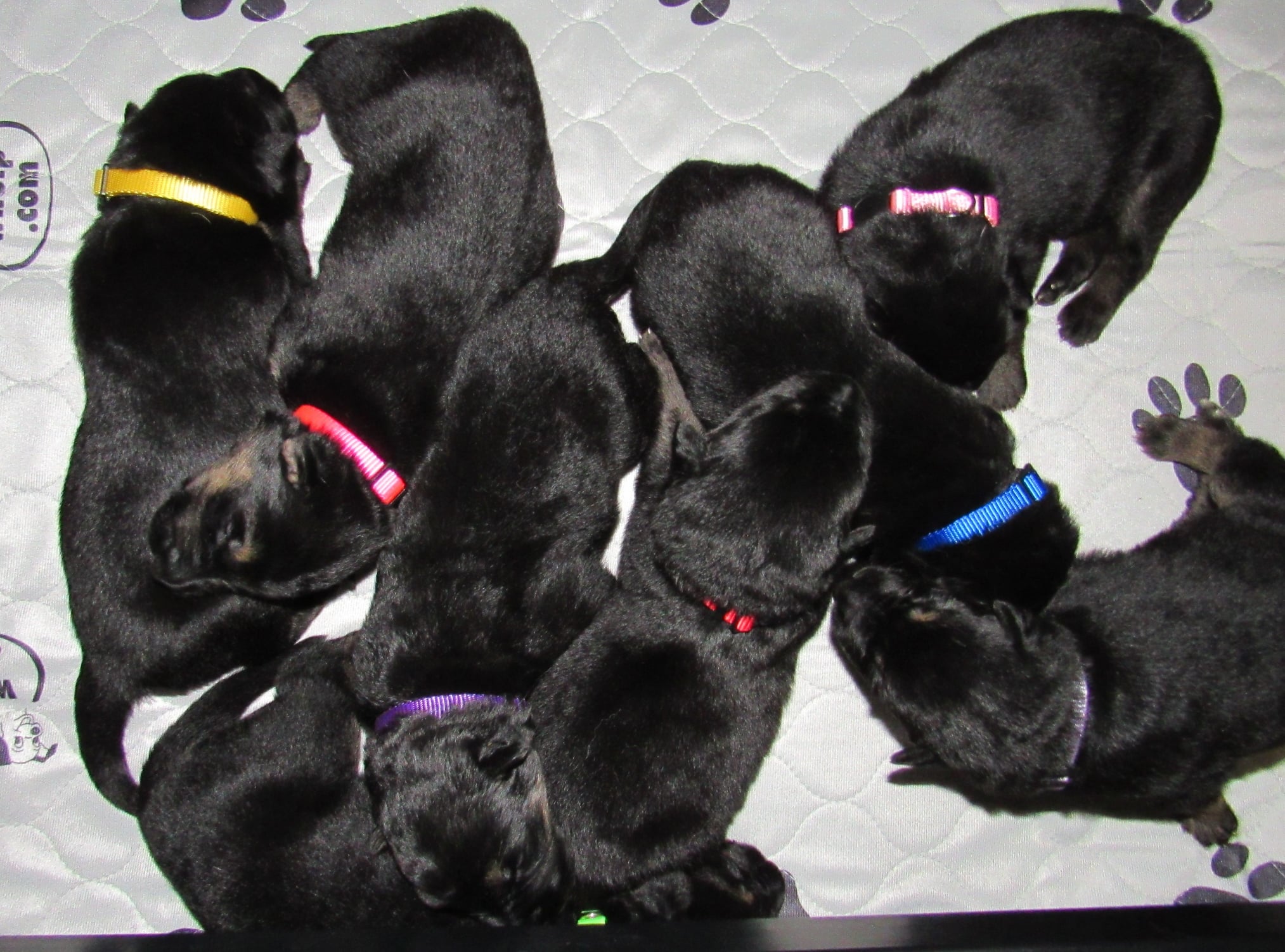 Mathilda and Tyson Opavia Hof's Puppies - 5 Weeks old (10-3-2019)
Mathilda and Tyson's Puppies - 6 weeks old (10/7/2019)