Current Litters
*Updated on 11/28/2020 
*CHRISTMAS PUPPIES HAVE ARRIVED!!!!!!! Santa stopped by the farm and left us a BIG pile of gorgeous German Shepherd puppies!!! They will be ready for new homes the week of Christmas, so the timing couldn't have been better! We purposely did not take any deposits on this litter, so that no family would expect a puppy we could not produce. Now that they are here, we know exactly how many we have and of which gender. Its extremely rare that we have puppies born that are not already spoken for, so now is your chance to secure a quality German Shepherd puppy to surprise your family with this Christmas. Please fill out our Questionnaire to see if you qualify to place a deposit and bring one home!   UPDATE: We only have 2 puppies left, and they are the last puppies we will have for the year!!! One male and one female are still available! 
*We have decided to breed Brunhilda one final time to Luger, as she has only bred with Wolfgang previously. We have only two deposit spaces left available before the litter is born. They have had a successful breeding now and the due date is December 15th. If you are interested in one of these puppies, please send us an email!
Please visit our Upcoming Litters page to see what is still available. If you would like to reserve one of these puppies, please fill out our Questionnaire to see it you are approved to adopt one of our amazing dogs.  
We are beginning to open up our 2021 litters for deposits. Specific information can be found on our Upcoming Litters page. 
If you would like to bring one of our Upcoming Puppies home with you, please visit our "Adoptions" tab on our website. You can fill out our Questionnaire and see if you qualify to place a deposit and reserve one of our pups!
See our upcoming litters page for more information on the litters planned for 2020 and what deposit spaces are still open! We are also now accepting deposits on all of our 2020 litters.

BRUNHILDA'S PUPPIES AT ONE DAY OLD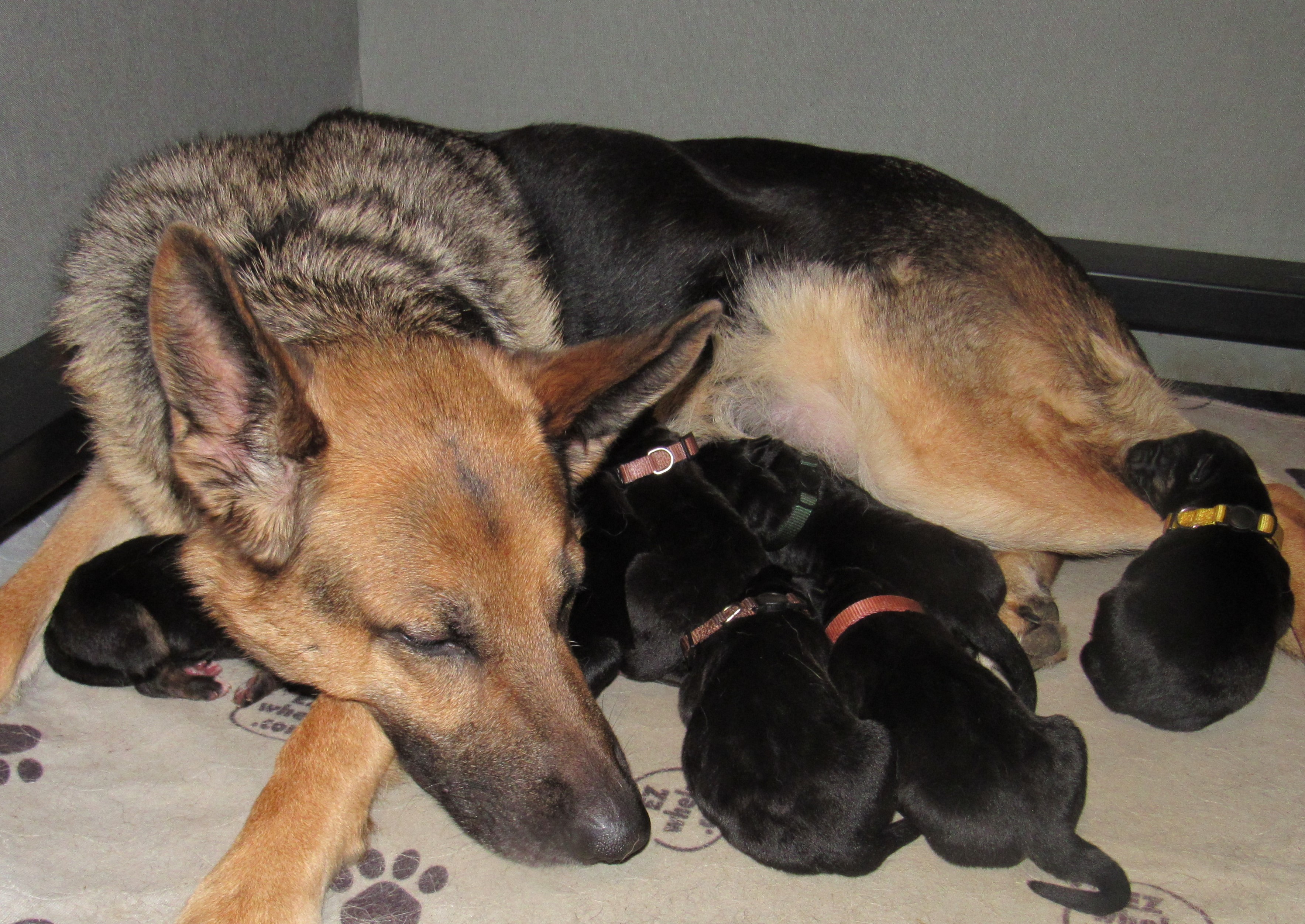 BRUNHILDA'S PUPPIES AT TWO WEEKS OLD