Current Litters
*Updated on 1-5-2020
We are anxiously awaiting the arrival of Brunhilda and Wolfgangs litter, due January 15th 2020!!!!! This is Brunhilda's retirement litter, so it sold out sometime ago. There is always the possibility we will have extra puppies not accounted for, so check back for more information around her due date.
We have one female who was just bred last week, and it will be around the beginning of February before we know if she is pregnant. This is her very first litter, and she was bred to an all black male and it will also be his very first litter. We will not be accepting deposits until we know she is pregnant, so keep an eye out for that information as well.
Inga is now in heat and will be bred to Tyson Opavia Hof in the coming days. This litter has been sold out for sometime, but again there is always the possibility of additional pups available once we know how many we have born.
See our upcoming litters page for more information on the litters planned for 2019 and what deposit spaces are still open! We are also now accepting deposits on several of our 2020 litters.
Here are current pictures of Mathilda and Tyson's working lines AKC German Shepherd puppies!!!

MATHILDA'S PUPPIES AT ONE DAY OLD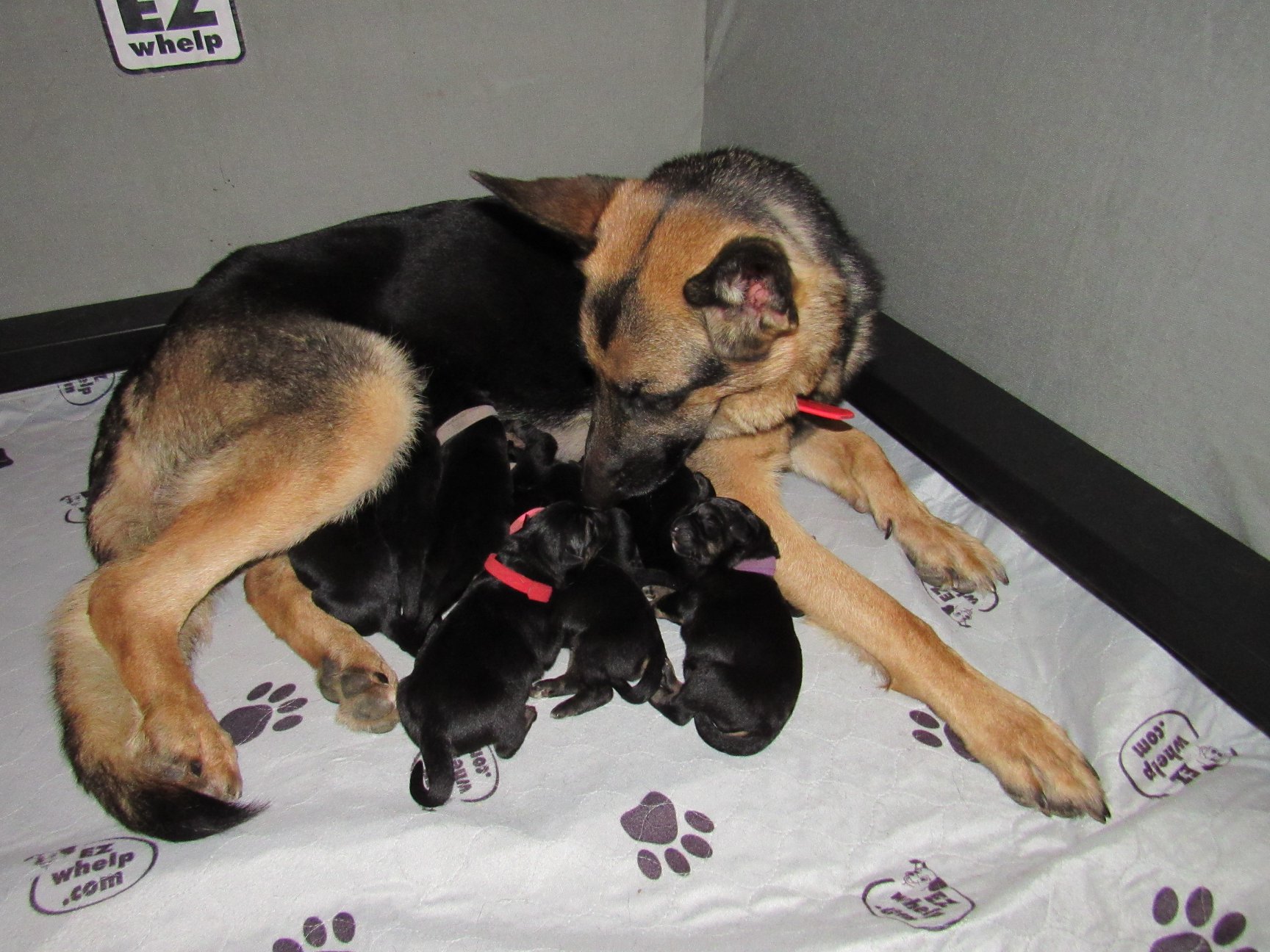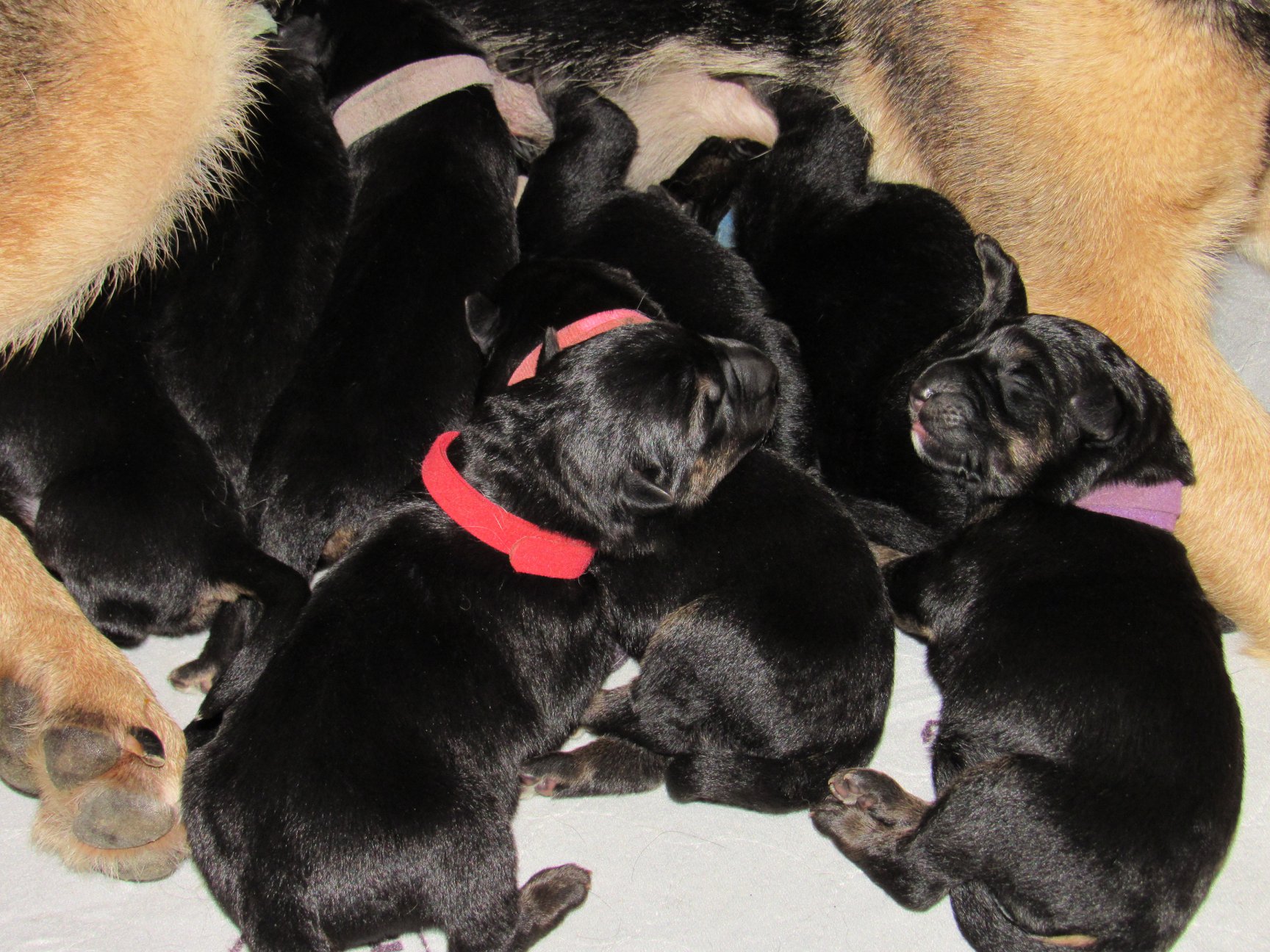 MATHILDA'S PUPPIES AT ONE WEEK OLD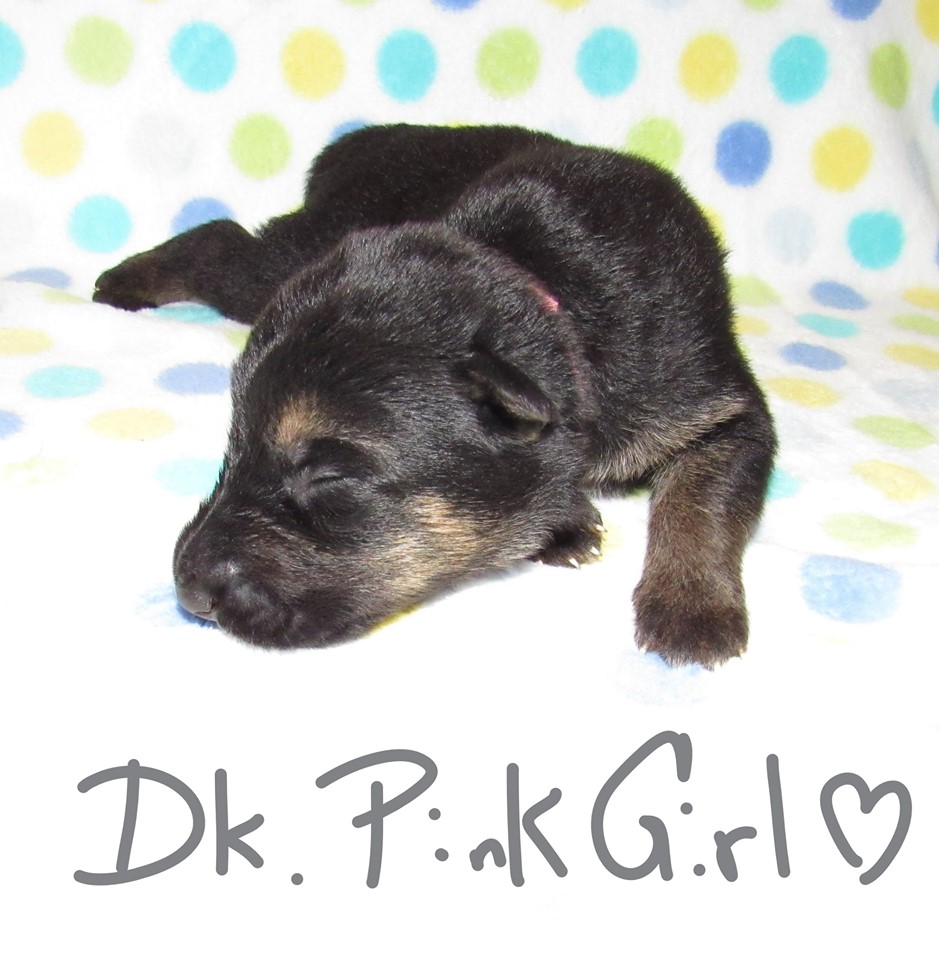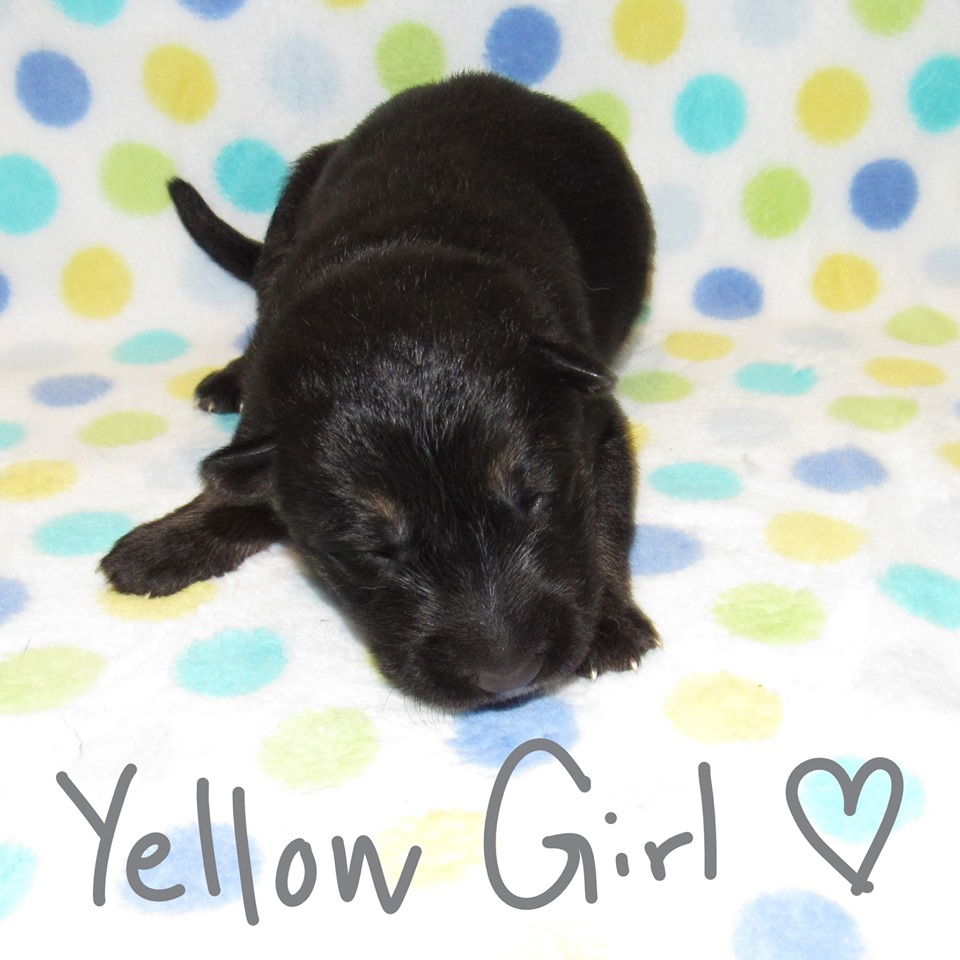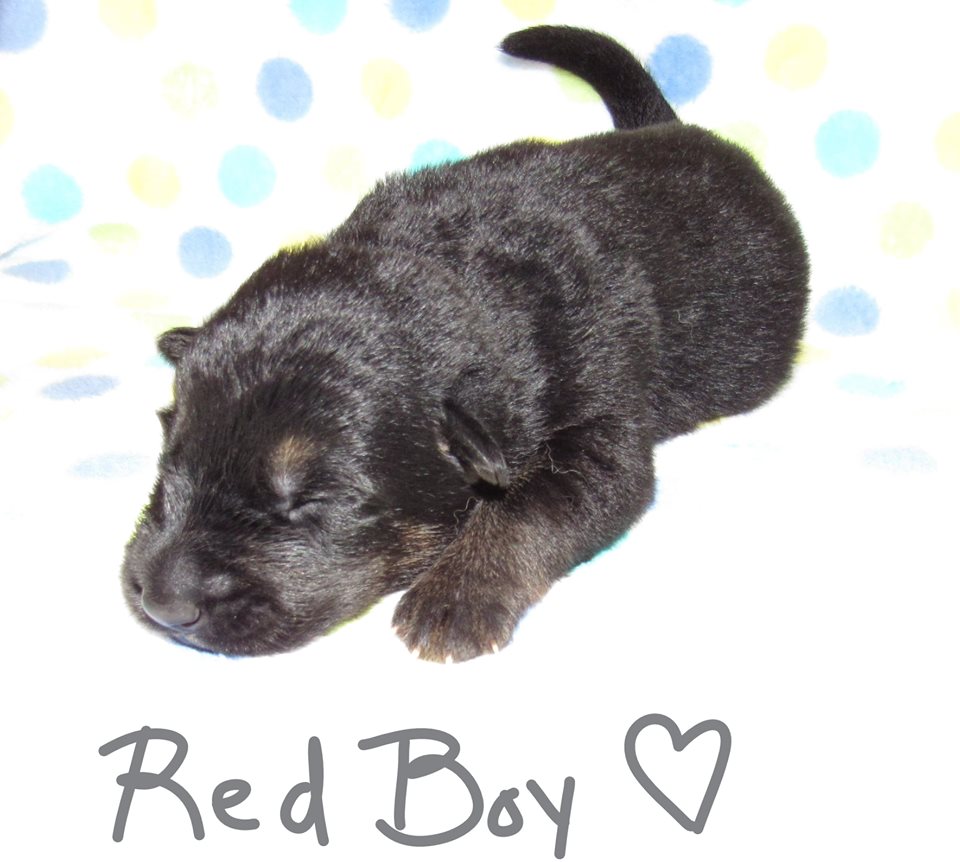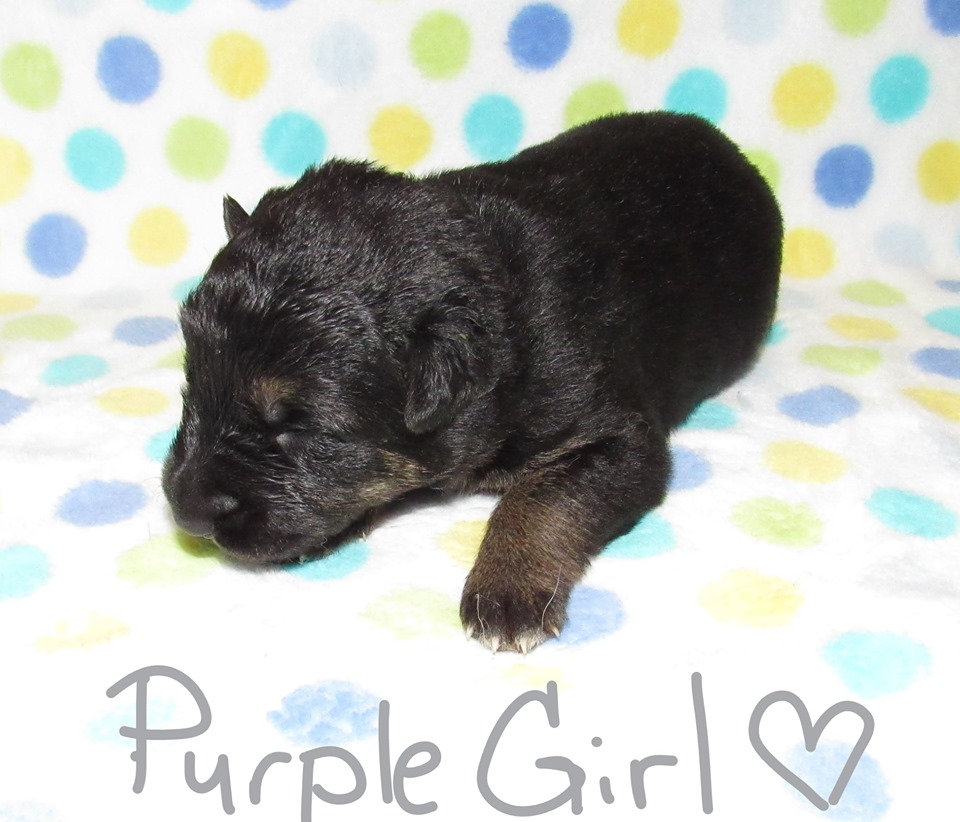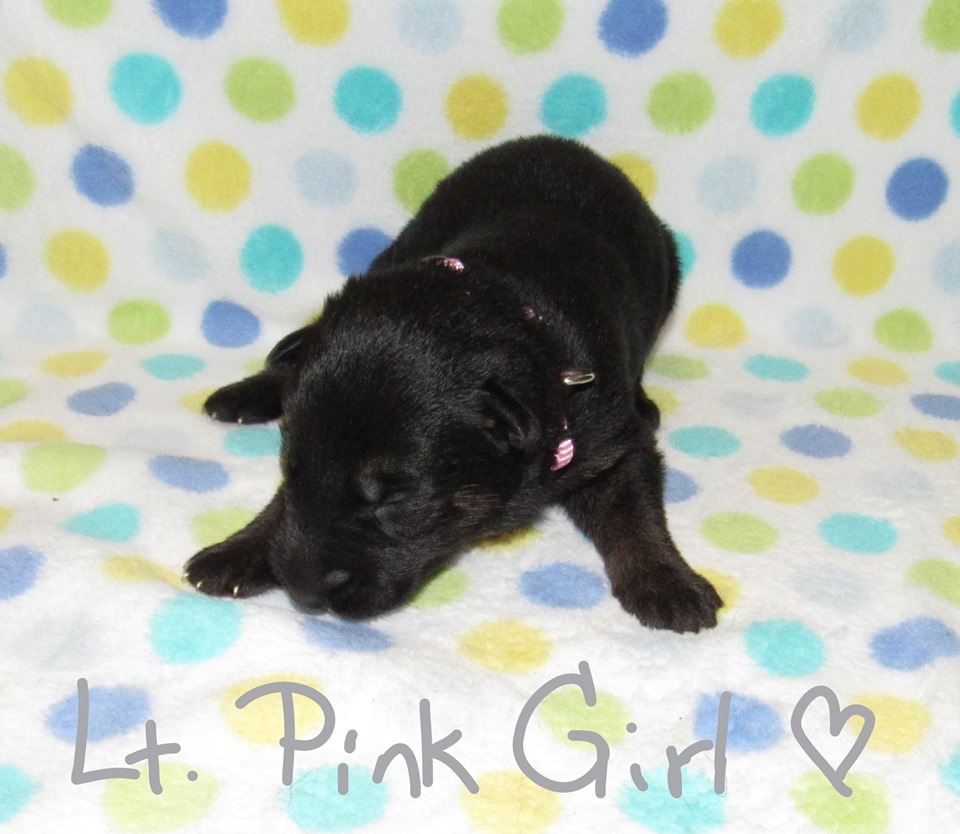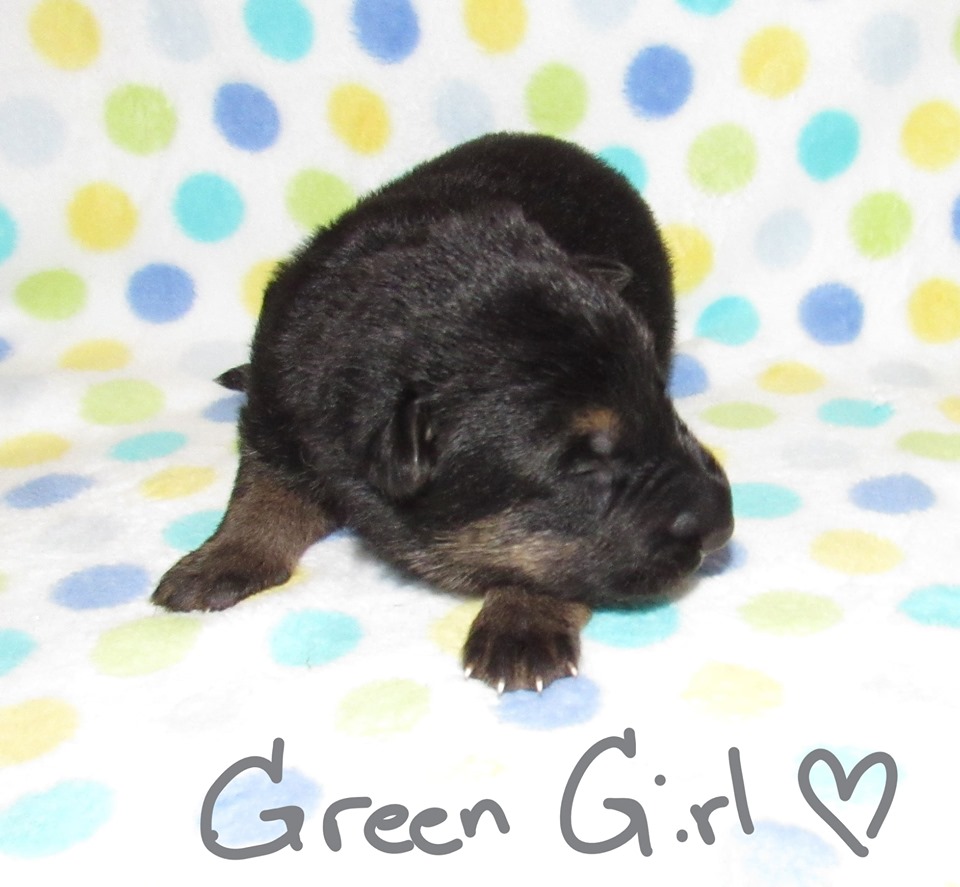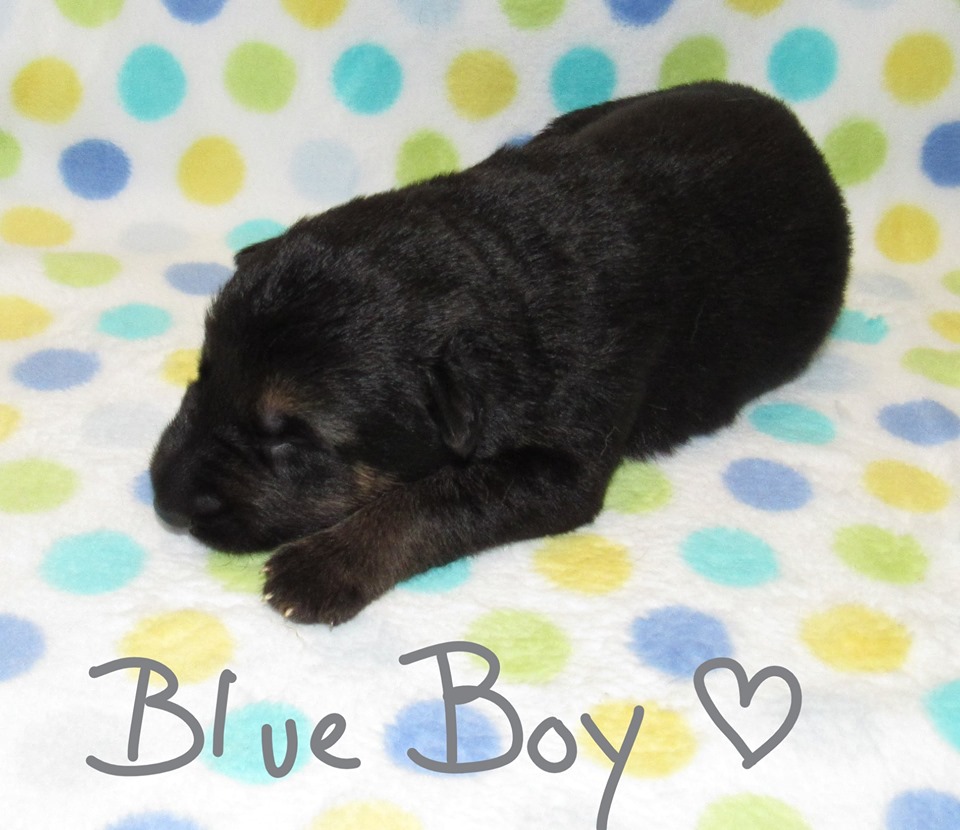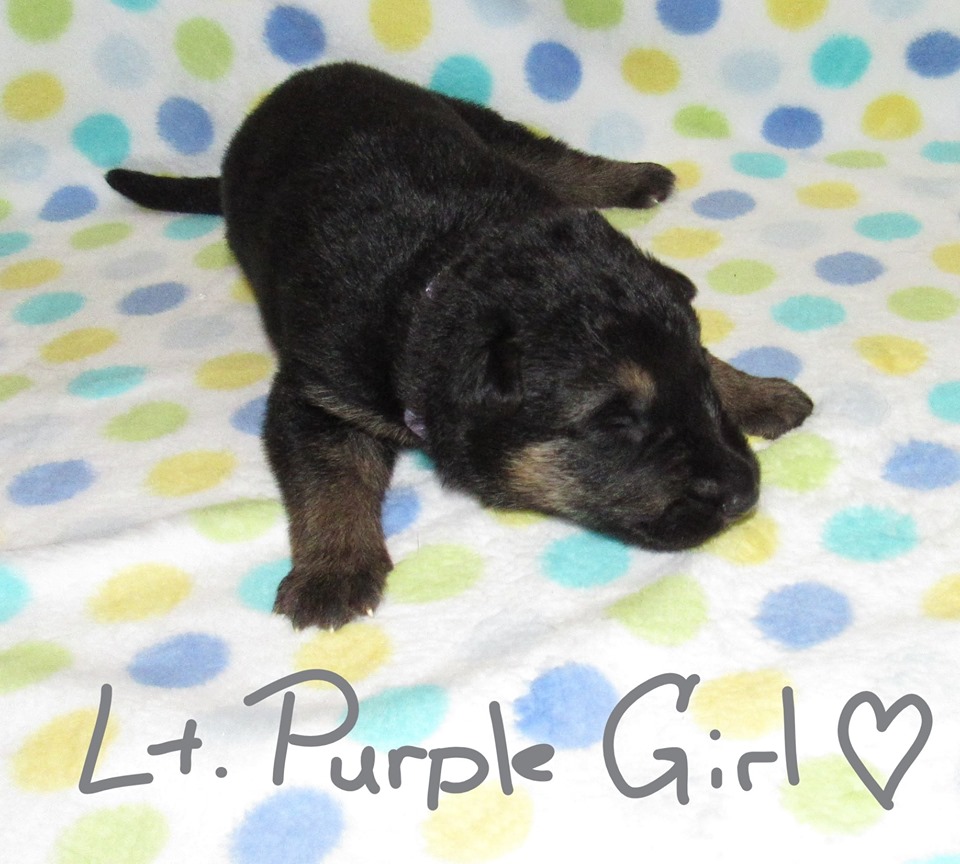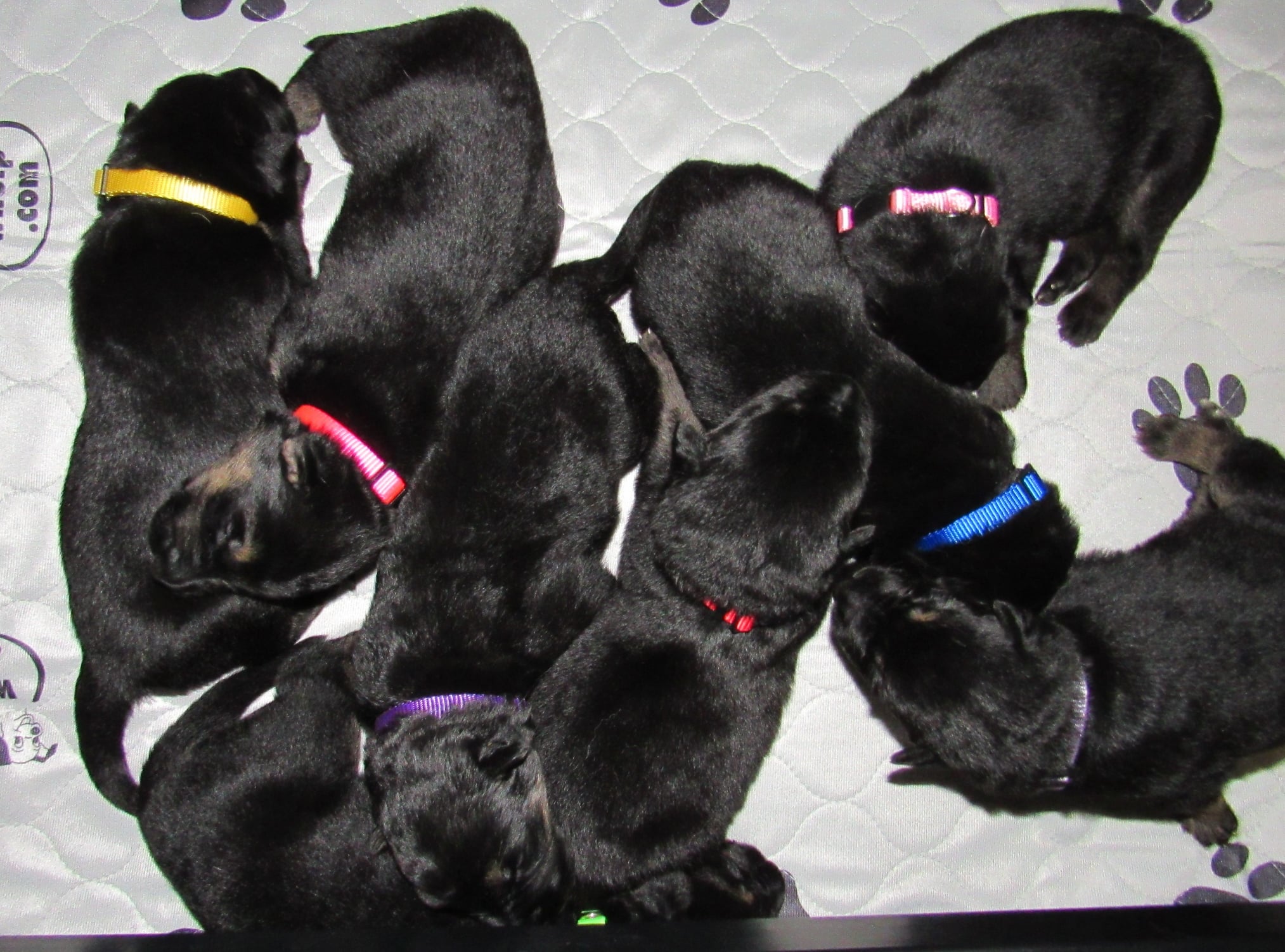 Mathilda and Tyson Opavia Hof's Puppies - 5 Weeks old (10-3-2019)
Mathilda and Tyson's Puppies - 6 weeks old (10/7/2019)