Current Litters
*Updated on 2/20/2021
*We now have one female available for adoption! Purple Girl from Brunhilda and Luger's recent final breeding. This is the very last puppy ever from our most sought after Dam. Please contact us for more information. 
*Mathilda and Luger have now bred successfully, and their litter is tentatively due on March 8th.
*Mavis has now been bred to Luger, and her expected due date is April 18th, 2021! We had multiple depositors who moved to other litters, so we now have deposit spaces available on this breeding again. 
*We are now awaiting Genesis to start her heat cycle soon! We had several depositors move from those litters over to the Christmas litter, so we recently updated the website and are now taking deposits on these litters that were previously sold out.   
Please visit our Upcoming Litters page to see what is still available. If you would like to reserve one of these puppies, please fill out our Questionnaire to see it you are approved to adopt one of our amazing dogs.  
We are beginning to open up our 2021 litters for deposits. Specific information can be found on our Upcoming Litters page. 
If you would like to bring one of our Upcoming Puppies home with you, please visit our "Adoptions" tab on our website. You can fill out our Questionnaire and see if you qualify to place a deposit and reserve one of our pups!
See our upcoming litters page for more information on the litters planned for 2021 and what deposit spaces are still open! We are also now accepting deposits on all of our 2021 litters.

BRUNHILDA'S PUPPIES AT ONE DAY OLD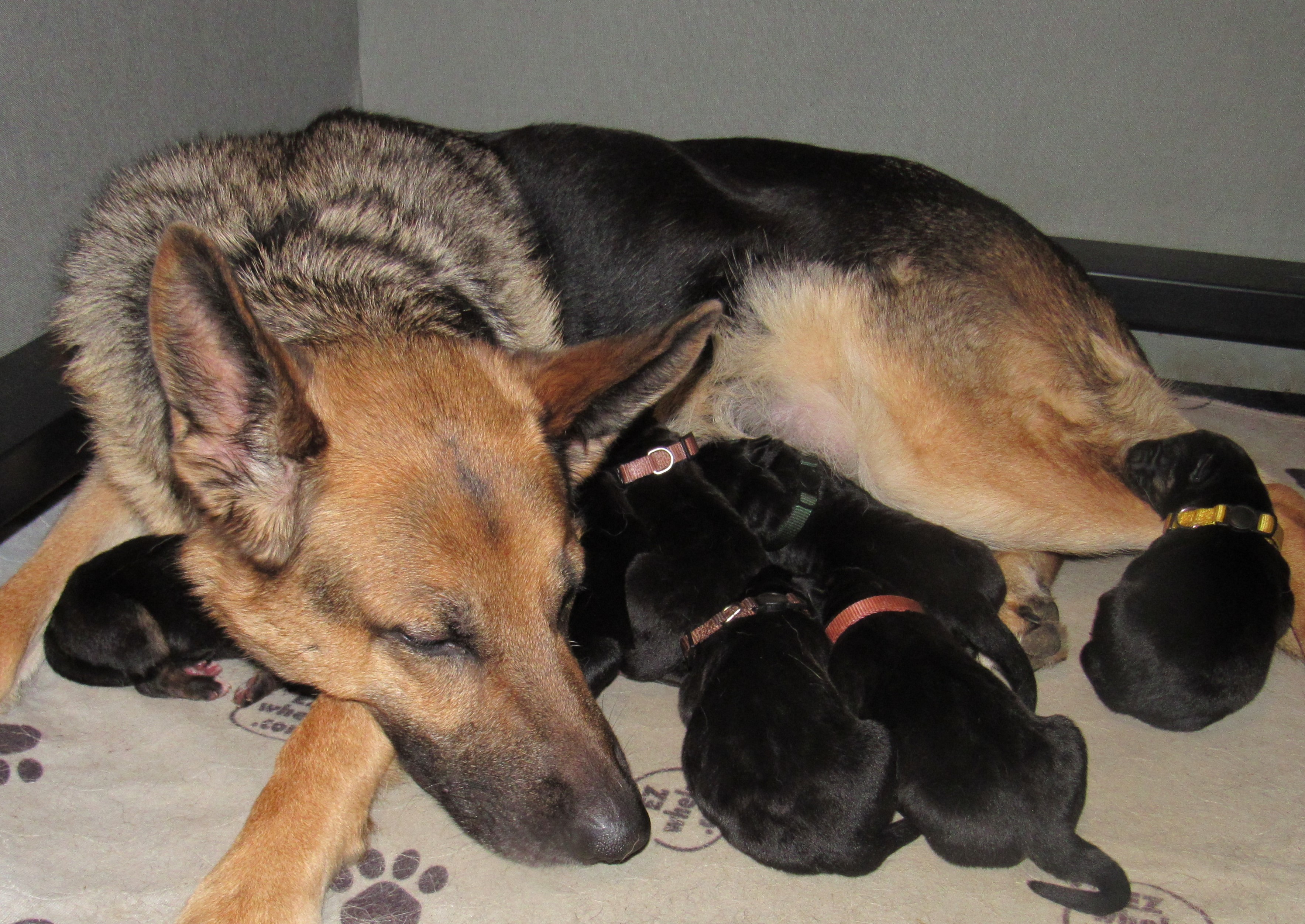 BRUNHILDA'S PUPPIES AT TWO WEEKS OLD