The Sire's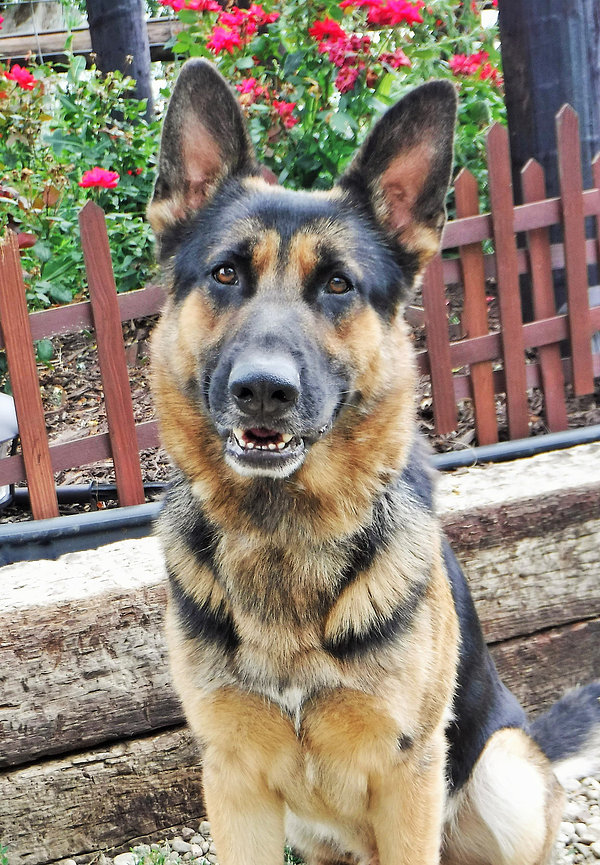 Wolfgang Ludwig Von Krieger
Our handsome AKC stud "Wolfgang Ludwig Von Krieger". Wolfgang comes from working lines, with his family full of Schutzhund titled German Shepherds. He is DM tested and cleared N/N. His hips are OFA Good. We chose Wolfgang to be our stud not only because he is so handsome, but also due to his unfailing concentration and his intense desire to work.
When Wolfgang was still a puppy, he decided on his own that he has a short invisible leash that's attached to my left arm. He is always on this invisible leash, even in strange circumstances. He will follow me when I am on the riding lawn mower, staying directly on my left hand side for hours at a time. He is so intense! His puppies have demonstrated this same intense desire to work.
He has shown himself to be a fantastic guard dog, always alert to changes in his environment. He is extremely loyal, very smart, and loves our children.
Tyson Opavia Hof
This fantastic stud is a direct Czech import working lines dog. He holds the titled of IPO3, which is basically a black belt in the working dog world. Its the highest title a GS can achieve under this system. He also holds several agility titles. He has proven himself time and again! He is all black with a solid structure. He is DM clear, and OFA Good. He is an older male, and has never had any health issues which is great for showing longevity in his health and vigor. His handler tells us he is social, does great in the house and loves children. He is an outside stud, meaning he is not on site. Here is a link to his pedigree:    http://www.pedigreedatabase.com/german_shepherd_dog/dog.html?id=725892-tyson-opavia-hof