Adoption Process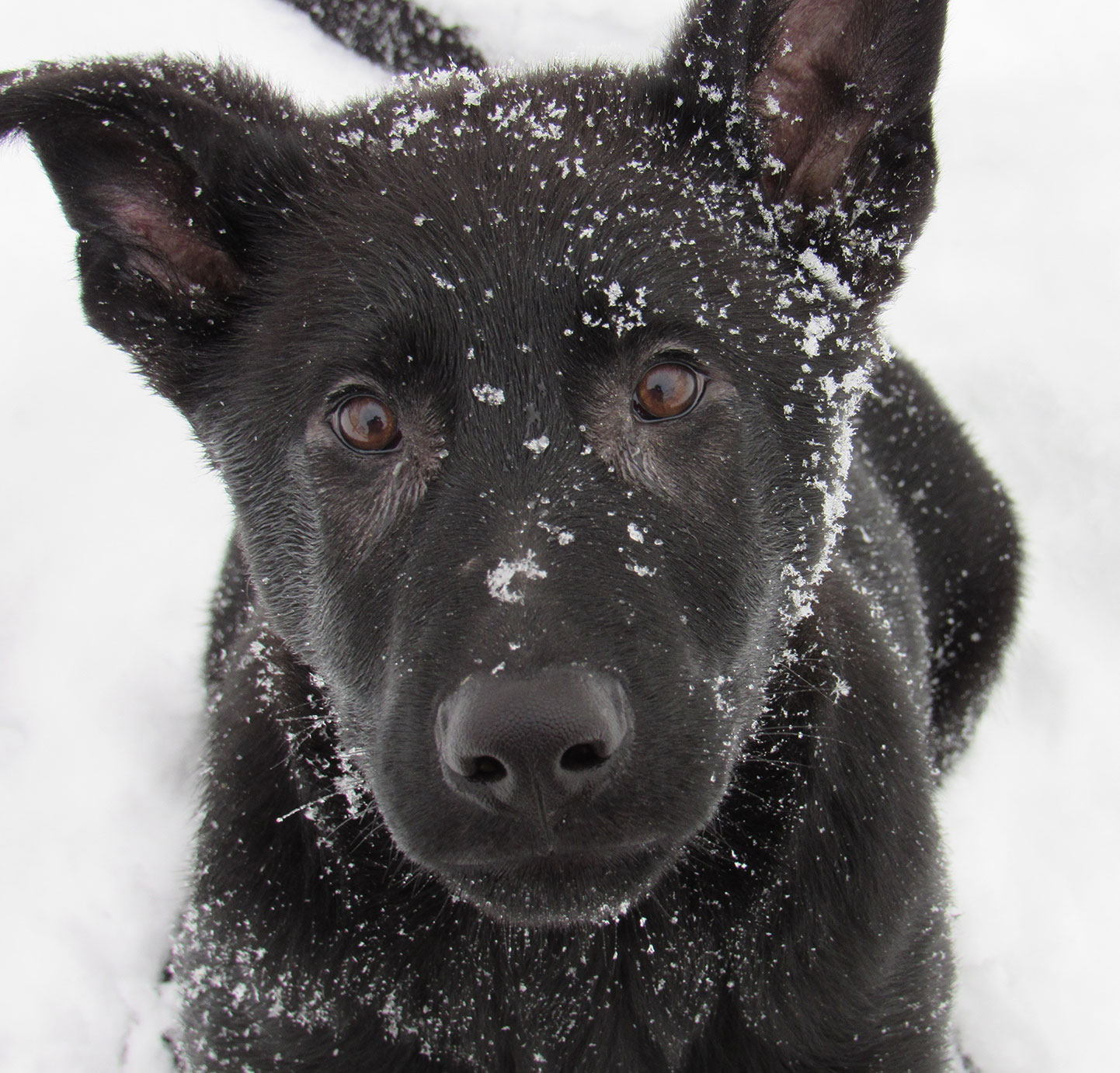 Thank you for your interest in our beautiful puppies! The first step in adopting one of these cuties is to complete the questionnaire below and send in your deposit via our website using PayPal. You may also send it to us directly through PayPal using the email address contact@krieghundfarm.com.
Please note: we will not accept the deposit until your questionnaire has been received and approved for placement of a puppy. If for any reason you are not approved to purchase one of our puppies, your deposit will promptly be refunded in full. Our litters almost always sell out before they are born, so please plan ahead accordingly. We are always happy to assist in picking the best choice litter option for you and your family.
Puppy selection goes in the order of deposits received and by gender, so the sooner your deposit is received the more puppies you will likely have to choose from. For example, if you place the 3rd deposit received on a male from a specific litter that had 5 males born, then you would have three puppies to choose from. If you have third pick and there are only three born, your choice will be made for you once others have made their selections. Puppy selection begins during week 6 of the puppies life. First pick chooses on the day they turn 6 weeks old, and each depositor has 24 hours to choose their puppy. We will be posting pictures on the website every week of each puppy. During the end of week 5, we will also give a brief description of each puppy to all depositors for the gender they have chosen.
The purchase price for a puppy varies with each litter. The deposit amount required to hold a puppy is $500.  Deposits are non-refundable once approved, but happily transferable to another litter. We will routinely update the website to show which deposit positions are still available for sale. We reserve the right to first pick from any litter.
All of our breeding dogs are DM tested and cleared. This means there is zero chance of your puppy ever developing Degenerative Myelopathy, one of the nastiest diseases that can happen to a German Shepherd. We also offer a two year guarantee on hips for our puppies. We WILL NOT honor the guarantee if the dog has been spayed/neutered prior to 24 months old as it robs the puppy of necessary hormones for proper bone development and can affect growth plates. Studies show over and over again that early spay/neuter will result in drastically higher odds of all joint diseases, but especially Hip Dysplasia in a German Shepherds, and its even worse odds for a male versus a female. We also will not honor the guarantee on hips if you feed the dog any food with soy in it, or a cheap grocery store brand of dog food, or an inappropriate blend for the puppy/dogs age and health needs. We are always available to review food selections prior to purchasing, so do not miss this step. Excessive/overly strenuous physical training, as well as not using age-appropriate training and exercise will also void the warranty. This is up to and including putting a GSD in your backyard for the day while you are at work, which we strictly forbid via the Puppy Contract for multiple reasons, but one large reason is it makes your young GSD much more likely to sustain injuries. So will letting an adult dog overwork a puppy through excessive playtime, as well as allowing your puppy to rough house with other dogs on hard floorings such as wood/concrete/tile; allowing your puppy/dog onto couchs/human beds will also void this warranty, as jumping down from them places excessive force/strain on their very delicate growing bones. Working a puppy/dog too hard or too soon, too long, or on bad surfaces, can negatively affect the growth of hips, knees, and elbows and cause dysplasia in a dog that would have otherwise not developed dysplasia. It is up to the dogs new owner to heed our advice for the best possible outcome for their puppy. Failure to use appropriate care during those first two years is negligence and we are not responsible for an owners mistakes. Mostly important, doing any of these above mentioned actions is dangerous for your puppy/dog and they will ultimately pay a hefty price through pain and diminshed quality of life. Hip replacement surgeries are very expensive and easily avoidable by exercising proper care with your puppy.
Note: A puppy contract is required with every puppy we sell. We will send you the contract via email to fill out and return by mail after the puppies are born. Each puppy is sold on a limited AKC basis. Spay/neuter is required of all puppies between the ages of 24 and 26 months old, and proof of spay/neuter must be forwarded to the breeder once completed. . All adoptions will include a spay/neuter requirement on the contract, and no breeding rights are ever given for puppies. Any unauthorized breeding of our puppies will result in severe fines and legal actions, as these pups are sold as companion pets only. We took a serious vow to not contribute to any irresponsible breeding of dogs, and this is the best way to enforce that. If you have any intentions of breeding, please look elsewhere for a puppy.
We reserve the right to require a home visit by a trusted someone of our choosing PRIOR to handing over any animal to someone to ensure a proper home life will be afforded to the animal. Anyone who refuses a requested home visit will not be allowed to adopt from us and your deposit will be forfeited.
We do require all Puppy Buyers to complete at least a basic obedience training course by the puppies 1st birthday, as well as extensive socializing beginning as soon as inoculations begin and continuing for at least the first year of the dogs life. You must bring strangers into your house at a minimum every few weeks, even if only for a few minutes, to keep them used to strangers coming and going. If you fail to do so, you are setting your GSD who has Proctective instincts up for failure. We are in no way responsible for an owners failure to properly train/socialize their dog.  Dogs who are not properly trained and socialized become at least a nuisance and at worst dangerous. Proper training and socialization will ensure a happier life for your dog!